I realized there was a gap in my reading posts... so I am posting this after the fact. :)
First time linking up with Show Us Your Books (I'm pretty sure!!) ... not the most exciting post though guys, sorry! :P I promise next month my linkup link will be WAY more diverse, and WAY more fun to read!!
Basically all I read over the holidays was almost all of the rest of the Blue Bloods Series. I finished it at the beginning of January, so I'll give a better recap then. But overall I liked the way that it ended, and I would recommend it if you like YA vampire-y things. Also if you are willing to read 9+ books in a series. They were quick and fun, but there are just plain a lot of them. :)
See my initial post about the series
here
. It will give you a better idea of the plot!
November Reads:
Misguided Angel
My Bloody Valentine
Lost in Time
December Reading:
I started...
Wolf Pact
I ALMOST FINISHED THE BLUE BLOODS SERIES by the end of the year...
But I only got a few chapters in to the second to last book. I was making TONS of Christmas Cards and prepping for the holidays. I really didn't read at all in December. But I did get back to it in January. So, real reading posts coming soon... I promise. :)
What are you guys reading?! Anything I should add to my TBR?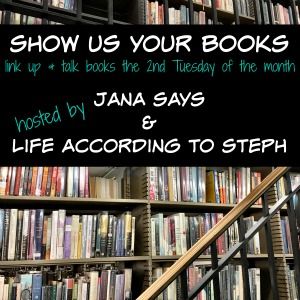 XO,
Alexandra